Tehran Homa Hotel 5*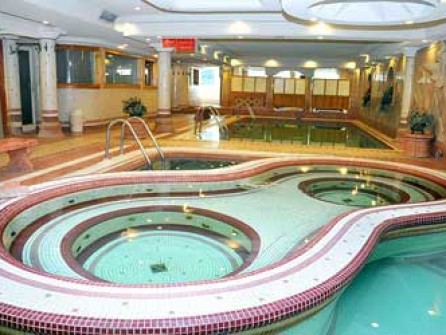 Tehran Homa Hotel has a prime location on the main street of the city, Vali-e-Asr Street. This 5 star hotel is only a short distance from all major cultural and historical attractions, political and economical centers. We take pride in offering exceptional services and facilities. Our aim is to ensure you of a pleasurable stay, creating a host of lifetime memories. By making use of modern technology and installations, Tehran Homa Hotel has been reconstructed and is well prepared to receive guest from around the world.

Tradition blends with modern comforts at Homa Hotel to provide a family atmosphere where visitors feel at home. The Hotel features stunning interiors embellished with rich furnishing and fine works of art, alongside excellent facilities for meetings and conferences. Homa's restaurants are widely recognized over the years for its Iranian and International cuisine.

At Homa Hotel, guests can feel genuinely at home staying in any of our thoughtfully-designed, self-contained luxury suites, magnificent restaurants with toothsome of the season, exclusive Indoor swimming pool, Sauna & Jacuzzi, invigorating massage therapy, and business centre.

Indoor swimming pool with buffet, body-building hall, Sauna And Jacuzzi, massage treatments, Tennis court, branded goods shops (on-site), business centre, 24-hour medical services, poolside restaurant for summertime.

Tehran Homa Hotel events facilities are ideal for important meetings and conferences, discreet negotiations, presentations, seminars and training sessions.

Service provided: Transformed furniture, Projective and demonstration techniques, High speed Internet access and E-mail services, Audio/visual equipment, Simultaneous language translation facilities, IP camera, Soundproofing, Lighting system, Copy – machine, Facsimile communication, catering in the setting of your choice.