About Managing Director
Personal Data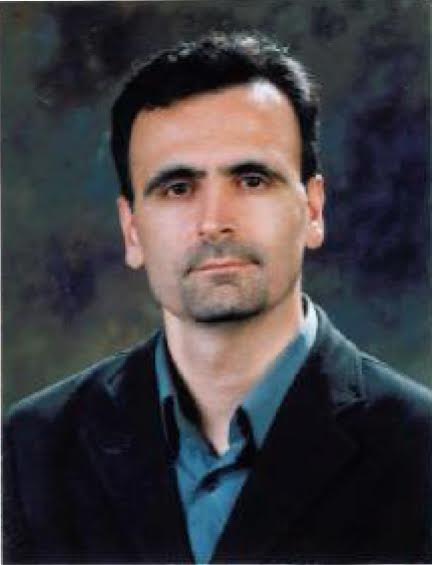 Name: Esrafil
Surname: Shafiezadeh Nomandan
Address in Iran : Unit 3, No 26, Kavoosi St, VaziriPour Ave., Madar Sq, Tehran, Iran
Mobile: IRAN: +98 912 159 1013
SPAIN: +34 628 010 644
Office: +98 21 22261002-3, +98 21 22261375-6
Education
•PhD in Tourism, Antonio Nebrija University , Madrid , Spain
•Master, Tourism Management, Stratchlyde University of Scotland
•Master, Industrial Engineering, Iran University of Science & Technology
•Economic Science, Allameh Tabatabaie University- Tehran
Language Skills
•English
•Spanish
•Persian
•Azeri
•Turkish
•Russian
Course Recently Taught
•Tourism Geography of Iran
•Tourism Development
•Tourism Economy
•Tourism Planning
•Tourism and Transportation
•Tourism and Aviation
•Tour Operation Techniques
•Tour Operation Management
•Recognition of Tourism Industry
•Sustainable Tourism Development
•Marketing Strategy
•Marketing and Tourism Development
Previous Academic Positions Held
•Co Funder of Iranian Scientific Association of Tourism ( Ministry of Culture and Higher Education of Iran ) (2009)
•Manager of Tourism Faculty at INSTRACT- Iran (2000)
•Lecturer and Faculty Member of Mostazafan Higher Education of Tourism and Hotel Management (1998)
•Senior Researcher, Commercial Research and Studies Institute of Iran- Ministry of Industry, Mine and Trade (1986)
•Lecturer in UNESCO Educational Program in Gilan Province of Iran ( Masouleh Village) – Enrichment of local Communities (2003)
•Lecturer, (Postgraduate Students) INSTRACT (2000)
•Lecturer, (Postgraduate Students ) Allameh Tabatabaie University – Tehran (2002)
•Lecturer, (Postgraduate Students ) Avaye Jalbe Sayyahan Institute – Tehran (2004)
•Lecturer Bahar Higher Education (Postgraduate Students ) – Tehran (2013)
•Lecturer Bahar Higher Education ( MBA, DBA ) (2013)
Previous Administrative Positions Held
•Member of the Board of Directors of Association of Air Transport and Tourist Agencies of Iran (2009)
•Member of Board and Managing Director of North Plastic Industry (1993)
•Member of the Board of North Pipe Fitting Industry of Iran (1994)
•Manager of Iranian Tourism Office in Geneva- Switzerland (1995 -2001 )
•Manager of Iranian Tourism Office in Madrid- Spain (1995-2001 )
•Manager of Iranian Tourism Office in UAE- Dubai (1995 – 2001 )
•Member of the Board of SITO International Tourism Company in Mashhad – Iran (1995 – 2001)
•Member of National Committee of Eco Tourism of Iran – Hunting and Fishing and Safaris (2005-2009)
•Chairman and Managing Director of Iran Tourist co. (1994 -2001)
•Chairman of Alighapoo 4 Stars hotel in Isfahan – Iran (1996 – 2001)
•Chairman of Abadan International Hotel – Iran (1996 - 2001)
•Chairman of Shiraz Parsian Hotel – Iran (1996 -2001)
•Chairman of Azadi International Air Transport and Tourism Company (1996 – 2001)
•Founder and Chairman of Jasmin Tour and Safaris (2002)
•Senior Member of Quality Control Committee of Hotel and Tour Operators in Iranian Cultural Heritage and Tourism Organization (2005)
•Senior Member of Standardization Committee in Iranian Standard and Industrial Research Organization ( 2005)
•Senior Member of Consultant Committee of Iranian Cultural Heritage and Tourism Organization (2005)
Current Position
•Manager of Asia and Middle East of Hoteles Santos in Spain (www.h-santos.es)
•Member of the Iranian Chamber of Commerce, Industry, Mines and Agriculture
•Member of the Iranian Tour Operators Association (ITTO) and Secretary of Ecotourism Committee
•Co- Founder of Iranian Tourism Expert Association
•Managing Director of Iran Jasmin Eco Tour Operator
•Lecturer, Bahar Higher Education Institute
•Member of Advisory Committee of Iranian Cultural Heritage and Tourism Organization
•Member of the International Trade and Fair Committee of Association of Air Transport and Tourist Agencies of Iran
•Member of Editorial Board of Tourism Management Magazine – Iran
•Higher Consultant of Hegta Holding Company Affiliated by Social Security Organization of Iran- Ministry of Cooperatives, Labour and Social Welfare of Iran
Paper presentations and Participations at Professional Conferences
•Mostafavi Shirazi, S.F. and Shafiezadeh, E. (2012). "How Market Share Develop the Importance of Destination Loyalty." Proceeding of 1th Enlightening Tourism Conference. Naples, Italy, 13-14 September 243-251.
•Shafiezadeh Nomandan, E. (2013) "Indigenous People's Perspectives on Eco Tourism Development: Evidence from Subatan, Iran" Proceedings of The Community Tourism Conference, Kotka, Finland, 10th – 11th September.
•Shafizadeh Nomandan, E. and Mostafavi Shirazi, S. F. (2013)." Ecotourism development "Does Tradition Matter?" Presented at Independent Travel and Hospitality An Expert Conference, ATLAS Independent Travel Research Group, Beirut , Lebanon.
•Shafiezadeh Nomandan , E . (2016). " Local People's Perception on the Importance of Tradition in Ecotourism Development in Subatan, Iran" 8th World Conference for Graduate Research in Tourism Hospitality and Leisure, Bodrum, Turkey , 24-29 May 2016.
Articles in Farsi
•Shafiezadeh Nomandan, Esrafil (2000) "The Role of Thermal Waters in Tourism Development of Iran" ISNA News Agency, Tehran. ( 9 May 2000)
•Shafiezadeh Nomandan, Esrafil (2003) "Creation of New Image of Iran to Promote Tourism" ISNA News Agency, Tehran. ( 6. October 2003)
•Shafiezadeh Nomandan, Esrafil (2003) "Lack of Tourism Knowledge in Iranian Tourism Organization" ISNA News Agency, Tehran. (18 October 2003)
•Shafiezadeh Nomandan, Esrafil (2003) "Oil Industry or Tourism Industry? Which One is better for Future of Iran?" ISNA News Agency, Tehran. (13 November2003)
•Shafiezadeh Nomandan, Esrafil (2004) "what is the Impact of Regional Crises in Tourism Development of Iran?" ISNA News Agency, Tehran (11 January 2004)
•Shafiezadeh Nomandan, Esrafil (2004) "Safety and Security as Important Factors in Tourism Development of Iran" ISNA News Agency, Tehran. (24 January 2004)
•Shafiezadeh Nomandan, Esrafil (2004) Domestic Tourism Market and the Role of National Tourism Organization" ISNA News Agency, Tehran. (25 January 2004)
• Shafiezadeh Nomandan, Esrafil (2004) "Beside Regional Political Crises what is The Reasons for Having Low Speed of Tourism Growth in Iran?" ISNA News Agency, Tehran (27 January 2004)
•Shafiezadeh Nomandan, Esrafil (2004) "The Impact of Tourism Development in Social Welfare of Iranian Society" ISNA News Agency, Tehran. (12 February 2004)
•Shafiezadeh Nomandan, Esrafil (2004) "The Future of Iranian Tourism Market" ISNA News Agency, Tehran. (15 March 2004)
•Shafiezadeh Nomandan, Esrafil (2004)" The Negative Impact of Iraq War in Iranian Tourism Industry" ISNA News Agency, Tehran (3 April 2004)
•Shafiezadeh Nomandan, Esrafil (2004) "How to Increase the Number of Tourist Arrival to Iran" ISNA News Agency, Tehran. ( 7 April 2004)
•Shafiezadeh Nomandan, Esrafil (2004) "Privatization in Tourism Industry of Iran" ISNA News Agency, Tehran. (16 April 2004)
•Shafiezadeh Nomandan, Esrafil (2004) " The Role of Tourism Boards in Tourism Development of Iran" ISNA News Agency , Tehran ( 3 May 2004)
•Shafiezadeh Nomandan, Esrafil (2004) " To Increase the Market Share of Iran in Tourism Market We Should Create New Image of Country " ISNA News Agency , Tehran ( 16 April 2004)
•Shafiezadeh Nomandan, Esrafil (2004) "Research and Development in Tourism Industry of Iran" ISNA News Agency, Tehran. ( 16 April 2004)
•Shafiezadeh Nomandan, Esrafil (2004) "The Role of Iranian Tour Operators in Tourism Development of Iran" ISNA News Agency, Tehran. (25 May 2004)
•Shafiezadeh Nomandan, Esrafil (2004) "Tourism Marketing Strategy" ISNA News Agency, Tehran. ( 9 June 2004)
•Shafiezadeh Nomandan, Esrafil (2004) "In bound Tourism Activity in Iran" ISNA News Agency, Tehran. (23 June 2004)
•Shafiezadeh Nomandan, Esrafil (2004) "Marketing and Advertisement Role in Tourism Development of Iran" ISNA News Agency, Tehran. (28 July 2004)
•Shafiezadeh Nomandan, Esrafil (2004) "Competitiveness of Iranian Tourism Market" ISNA News Agency, Tehran. (16 August 2004 )
•Shafiezadeh Nomandan, Esrafil (2004) " Information Technology and E-commerce in Iranian Tourism Industry" ISNA News Agency , Tehran ( 8 September 2004)
•Shafiezadeh Nomandan, Esrafil (2004) "The Role of Economic Free Zone in Tourism Development of Iran" ISNA News Agency, Tehran. (21 September 2004)
•Shafiezadeh Nomandan, Esrafil (2004) "New Opportunities of Ecotourism Development in Iran" ISNA News Agency, Tehran. ( 23 September 2004)
•Shafiezadeh Nomandan, Esrafil (2004) " The Necessity of Environment Protection in Tourism Development of Iran" ISNA News Agency , Tehran (23 September 2004)
•Shafiezadeh Nomandan, Esrafil (2004) "What is the Tourism Market Share of Iran?" ISNA News Agency, Tehran. (2 October 2004)
•Shafiezadeh Nomandan, Esrafil (2004) "The Potentials of Eco Tourism Development in Iran" ISNA News Agency, Teheran. (11 October 2004)
•Shafiezadeh Nomandan, Esrafil (2004) "The Existence of Digital Gap in Iranian Tourism Industry" ISNA News Agency, Tehran. (13 October 2004)
•Shafiezadeh Nomandan, Esrafil (2004) "Tourism Market Research, A key to increase Market Share of Iran" ISNA News Agency, Tehran. (15 October 2004)
•Shafiezadeh Nomandan, Esrafil (2004) "Information Technology and Services Quality in Tourism Sector of Iran" ISNA News Agency, Tehran. (19 October 2004)
•Shafiezadeh Nomandan, Esrafil (2004) " The Relationship Between Tourism Development and Transportation Facilities in Iran" ISNA News Agency , Tehran (30 October 2004)
•Shafiezadeh Nomandan, Esrafil (2004) "The Perspective of Tourism Development in Iran" ISNA News Agency, Tehran. ( 2 November 2004)
•Shafiezadeh Nomandan, Esrafil (2004) " Potentials of Marin Tourism in Iran" ISNA News Agency , Tehran.(17 November 2004)
•Shafiezadeh Nomandan, Esrafil (2004) " The Concept of Tourism and Hospitality" ISNA News, Tehran. ( 1 December 2004)
•Shafiezadeh Nomandan, Esrafil (2004) "What is the Negative Impact of Sanction on Tourism Development Program of Iran? Dose the Banking System Working Properly?" ISNA News Agency, Tehran. (19 December 2004)
•Shafiezadeh Nomandan, Esrafil (2004) "The Lack of Proper Educational Program in Tourism and Hospitality Sector of Iran" MEHR News Agency, Tehran. (1 November 2004)
•Shafiezadeh Nomandan, Esrafil (2005) "The Iranian Tourism Organization Need Move Budget to Promote Iran as Tourism Destination" ISNA News Agency, Tehran. (7 February 2005)
•Shafiezadeh Nomandan, Esrafil (2005) "Eco Tourism in Iran, Tourism Magazine, NO. 14, Page 66-67, Tehran. (March 2005)
•Shafiezadeh Nomandan, Esrafil (2005) " Domestic Tourism Development in Iran", ISNA News, Tehran .(1 April 2005)
•Shafiezadeh Nomandan, Esrafil(2005) " Inbound and Outbound Tourism activity in Iran" ISNA News Agency , Tehran.(2 April 2005)
•Shafiezadeh Nomandan, Esrafil (2005) "What is The Cultural Impact of Tourism Development in Iranian Society?" MEHR News Agency, Tehran. ( 9 April 2005)
•Shafiezadeh Nomandan, Esrafil (2005) "Open Borders Policy of Iran Will Help to Promote Iran as New Tourism Destination" ISNA News Agency, Tehran. (25 April 2005)
•Shafiezadeh Nomandan, Esrafil (2005) "What is the Market Share of Iran in Tourism?" ISNA News Agency, Tehran. (25 April 2005)
•Shafiezadeh Nomandan, Esrafil (2005) "Tourism Strategy, a Tool to Achieve Peace in Middle East" ISNA News Agency , Tehran. (6 May 2005)
•Shafiezadeh Nomandan, Esrafil (2005) "Lack of Research and Innovation in Iranian Tourism Institutions" ISNA News Agency, Tehran. (9 May 2005)
•Shafiezadeh Nomandan, Esrafil (2005) "The Role of IT and E- Visa in Tourism Development of Iran" ISNA News Agency, Tehran. (24 May 2005)
•Shafiezadeh Nomandan, Esrafil (2005) "Tourism Policy as a Tool for Enrichment of National Identity, Unity and Peace in Iran" ISNA News Agency, Tehran. (7 June 2005)
•Shafiezadeh Nomandan, Esrafil (2005) " The Key Challenges in Iranian Tourism and Hospitality Industry to Achieve Sustainable Development" ISNA News Agency , Tehran .(26 Jul 2005)
•Shafiezadeh Nomandan, Esrafil (2005) " Iran Marin Tourism Potentials needs Adequate Infrastructure " ISNA News Agency , Tehran .(5 August 2005)
•Shafiezadeh Nomandan, Esrafil (2005) " Participation in Bahrain Health Tourism Fair an Opportunity to Promote Iran as Health Center of Middle East" ISNA News Agency , Tehran ( 27 November 2005)
•Shafiezadeh Nomandan, Esrafil (2006) "The Necessity of Good Governance in Tourism" MEHR News Agency, Tehran. ( 22 January 2006)
•Shafiezadeh Nomandan, Esrafil (2006) " The Sustainable Hunting and Safari Activities in Iran Create Job for Local Communities and Income to Protect Wild Life" MEHR News Agency , Tehran ( 18 February 2006)
•Shafiezadeh Nomandan, Esrafil (2006) "The Role of Tourism in Job Creation in Third World Countries" ISNA News Agency, Tehran. (18 February 2006)
•Shafiezadeh Nomandan, Esrafil (2006) " Participation in International Tourism Fairs as a Tool to Promote Iran as Tourism Destination" ISNA News Agency , Tehran.( 4 March 2006)
•Shafiezadeh Nomandan, Esrafil (2006) "Outbound Tourism Activity in Iran" ISNA News Agency, Tehran. (14 March 2006)
•Shafiezadeh Nomandan, Esrafil (2006) "Tourism Market Trends in Iran" ISNA News Agency, Tehran. ( 18 April 2006)
•Shafiezadeh Nomandan, Esrafil (2006) "The Role of Tour Leaders in Tourism Development of Iran" ISNA News Agency, Tehran. ( 29 May 2006)
•Shafiezadeh Nomandan, Esrafil(2006) " What is the Role of Tour Leaders in Customer Satisfaction" ISNA News Agency, Tehran ( 17 June 2006)
•Shafiezadeh Nomandan, Esrafil (2006) "The Iranian National Tourism Strategy" ISNA News Agency, Tehran. ( 10 July 2006)
•Shafiezadeh Nomandan, Esrafil (2006) " Marketing and Advertisement the Key Factors in Tourism Development of Iran" ISNA News Agency , Tehran (21 October 2006)
•Shafiezadeh Nomandan, Esrafil (2006) "Lack of Partnership between Public and Private Sector in Environment Protection and Nature Based Tourism Activities" ISNA News Agency, Tehran. (17 December 2006)
•Shafiezadeh Nomandan, Esrafil (2007) "The Role of Government and Private Sector Partnership in Tourism Development of Iran" ISNA News Agency, Tehran. (18 January 2007)
•Shafiezadeh Nomandan, Esrafil (2007) " Domestic Tourism Price Policy " ISNA News Agency , Tehran ( 17 February 2007)
•Shafiezadeh Nomandan, Esrafil (2007) "Participation in Fiture Travel Show Will Provide New Opportunities for Iranian Tour Operators to Promote Iran as Tourism Destination" ISNA News Agency, Tehran. (5 March 2007)
•Shafiezadeh Nomandan, Esrafil (2007) "The Lack of Sufficient Hotels in Iranian Cities a Big Challenge of Tourism Development in Iran" ISNA News Agency, Tehran. ( 6 March2007)
•Shafiezadeh Nomandan, Esrafil (2007) "The Proper Taxation System in Tour Operation Activities Will Help the Development of Iranian Tourist Industry" ISNA News Agency, Tehran. (18 May 2007)
•Shafiezadeh Nomandan, Esrafil (2007) "The Role of Internet in Tourism Development of Iran in New Millennium " ISNA News Agency, Tehran. (29 May 2007)
•Shafiezadeh Nomandan, Esrafil (2007) "What is the Role of Tourism Fraction of Iranian Parliament in Tourism Development?" ISNA News Agency, Tehran. (31 May 2007)
•Shafiezadeh Nomandan, Esrafil (2007) "The Impact of Customer Loyalty in Tour Operation Sector of Iran" ISNA News Agency, Tehran. (5 June 2007)
•Shafiezadeh Nomandan, Esrafil (2007) "In Tourism Development We should Pay Attention to Carrying Capacity of Attraction to Protect the Environment " MEHR News Agency, Tehran. ( 7 June 2007)
•Shafiezadeh Nomandan, Esrafil (2007) "What is the Big Challenges of Iranian Tourism Organization to Formulate the Domestic Tourism Activates?" MEHR News Agency, Tehran. ( 8 June 2007 )
•Shafiezadeh Nomandan, Esrafil (2007) "The Role of Iranian Tourism Organization in Creation of New Business Opportunities" ISNA News Agency , Tehran ( 7 August 2007)
•Shafiezadeh Nomandan, Esrafil (2007) "The Statistics of Tourism Arrivals in Iran Need to be More Realistic and Accurate" ISNA News Agency , Tehran. ( 16 September 2007)
•Shafiezadeh Nomandan, Esrafil (2007) "The Specialization of Tourism Markets of Iran and the Necessity of Price Competition" ISNA News Agency, Tehran. (14 October 2007)
•Shafiezadeh Nomandan, Esrafil (2007) "Total Quality Management System as a Key Factor for Tourism Development of Iran" ISNA News Agency, Tehran. ( 26 October 2007)
•Shafiezadeh Nomandan, Esrafil (2007) "The Role of Economic Free Zone of Iran in Tourism Development" ISNA News Agency, Tehran. ( 11 December 2007)
•Shafiezadeh Nomandan, Esrafil (2007) "The Holiday of January a Good Opportunity to Attract Foreign Tourists to visit to Iran" ISNA News Agency, Tehran. (30 December 2007)
•Shafiezadeh Nomandan, Esrafil (2008) "The Role of Tour Operators in Local Community Enrichment" ISNA News Agency, Tehran. (8 March 2008)
•Shafiezadeh Nomandan, Esrafil (2008) "The High Rate of Hotels in Iran Creating Difficulties for Tour Operators to Promote Iran as Tourist Destination" ISNA News Agency, Tehran. ( 18 April 2008)
•Shafiezadeh Nomandan, Esrafil (2008) " To Save Competitiveness in the Market Hotel Rats in Iran Need To Be Realistic" ISNA News Agency , Tehran. ( 23 May 2008)
•Shafiezadeh Nomandan, Esrafil (2008) "E-visa a Tool to Promote Tourism in Iran" ISNA News Agency, Tehran. (7 June 2008)
•Shafiezadeh Nomandan, Esrafil (2008) "Development oh Health Tourism in Iran and the Role of Iranian Tour Operators in Marketing and Promotion of Tourism Health Centers" ISNA News Agency , Tehran. (6 July 2008)
•Shafiezadeh Nomandan, Esrafil (2008) " The Role of Iranian Tourism Organization in Tourism Development" ISNA News Agency , Tehran.(3 October 2008)
•Shafiezadeh Nomandan, Esrafil (2009) " The Lack of Well Educated Experts of Tourism Scientists in Iranian Tourism Organizations" ISNA News Agency , Tehran.(3 January 2009)
•Shafiezadeh Nomandan, Esrafil (2009)" Statistical Database a Fundamental System in Evaluation of Tourism Trends in Iran" ISNA News Agency , Tehran .(3 March 2009)
•Shafiezadeh Nomandan, Esrafil (2009)" E-Tourism and E-Commerce The Fundamental Tolls to Promote Tourism in Iran" ISNA News Agency , Tehran.(5 July 2009)
•Shafiezadeh Nomandan, Esrafil (2009) "Is Iran Competitive Tourist Destination in the Region?" MEHR News Agency, Tehran (27 September 2009)
•Shafiezadeh Nomandan, Esrafil (2012)" Eco Tourism Development in Soubatan – Iran " ISNA News Agency, Tehran .(20 October 2012)
•Shafiezadeh Nomandan, Esrafil (2012) " Hunting and Safaris in Iran" ISNA News Agency , Tehran.(24 December 2012)
•Shafiezadeh Nomandan, Esrafil (2013)" The Relationship between Political Instability and Tourism Growth after New Presidential Election" ISNA News Agency, Tehran (22 July 2013)
•Shafiezadeh Nomandan, Esrafil (2013)" Positive Changes in Tourism Industry of Iran after New Presidential Election" ISNA News Agency, Tehran. (19 November 2013)
•Shafiezadeh Nomandan, Esrafil (2014)" The Necessity to Use SAT Account in Iranian National Tourism Organization" ISNA News Agency , Tehran .( 30 March 2014)
•Shafizadeh Nomandan, Esrafil (2014) "The Potentials of Rail Way Tourism in Iran" FORSAT- E- EMROOZ Magazine. Tehran. ( 22 October 2014)
•Shafizadeh Nomandan, Esrafil (2015) "The barriers of Tourism Development of Iran" TINN News Agency, Tehran. ( 14 June 2015)
•Shafizadeh Nomandan, Esrafil (2015) "New Opportunities to Invest in Tourism Industries of Iran after Nuclear Deal" EGHTESAD IRANI Site, Tehran . ( 19 May 2015)
•Shafizadeh Nomandan, Esrafil (2015) "70 Recommendation for Tourism Development of Iran" Tourism Magazine, Tehran. ( October 2015)
•Shafizadeh Nomandan, Esrafil (2015) "The Lack of Quality and Standardization System in Tourism" Tourism Magazine, Tehran. (October 2015)
•Shafiezadeh Nomandan, Esrafil ( 2015) " Tourism Development in West of Gilan Province" Tourism Magazine, Tehran.( February 2015 )
•Shafizadeh Nomandan, Esrafil (2015) " The Management of Holidays to Promote Domestic Tourism in Iran" Donyay –e- Eghtesad Magazine , Tehran (16 December 2015)
•Shafiezadeh Nomandan, Esrafil (2016) " Hunting and Safaris Tour in Iran and the Role of Iranian Environment Department" MEHR News Agency, Tehran ( 26 February 2016)
•Shafiezadeh Nomandan, Esrafil (2016) "Tourism Development Opportunities in Iran after Nuclear Deal" Green Roads Magazine, Tehran. (March 2016)
•Shafizadeh Nomandan, Esrafil (2016) "Tourism Development of Iran", Lessens to Learn From Turkey and UAE, (2016) " Gardeshgaran Magazine, Tehran. ( June 2016)