Abbasi Hotel 5*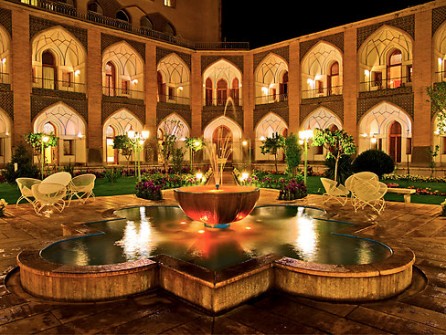 Abbasi Hotel (formerly known as Shah Abbas Hotel) is a hotel located in Isfahan, Iran. This complex was built at the time of king Sultan Husayn of Safavid about 300 years ago. It was built as a caravansary to provide lodging for passengers. The structure has been recovered since the 1950s to fight and prevent degradation. Set in the centre of Isfahan, the Abbasi Hotel Isfahan is within an easy walk of Imam Mosque.

The Abbasi Hotel Isfahan offers a range of facilities and services to make your stay both comfortable and memorable. The garden is a perfect place to rest and relax. The hotel's on-site restaurant is a convenient option for those wishing to dine in.

Attractions near the Abbasi Hotel Isfahan include the Naghsh-e-Jahan Stadium and Vank Cathedral. Jameh Mosque of Isfahan and Si-o-se Pol Bridge are a short drive away.