Parmis Kish Hotel 5*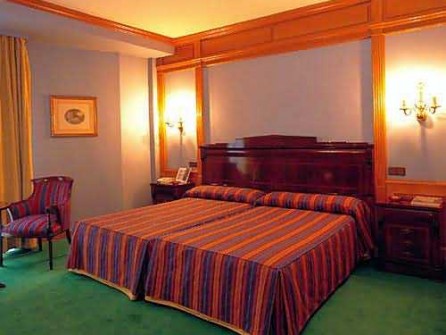 Parmis Kish hotel with exceptional position in Pardis Square is ready to welcome dear guests. Upscale hotel and resort accommodations with good facilities and adjacent markets with pool, sauna and free fruit is served. There are 168 rooms consisting of: 2-bed & 3-bed Rooms: 151, 1 & 2 bedrooms, Suites: 14 Royal Suites: 1 unit, Pant houses: 2 units

Paradise Hotel offers its best service in its restaurants as follow: 2 restaurants serving Iranian and International dishes. Traditional Restaurant designed in the unique Safavid design. Spaghetti House restaurant serving Italian dishes.

Hotel Amenities Center offers its guests services such as: Billiard Saloon, Swimming Pool & Sauna, Jacuzzi, Barbers & Hairdressers, Coffee shops, Café net, Malls, Gathering Hall with the capacity of 200 seats, Airport Transfer Service, Free Breakfast Buffet, Free served fruit cups and mineral water, and Internet access in rooms.