Dariush Grand Hotel 5*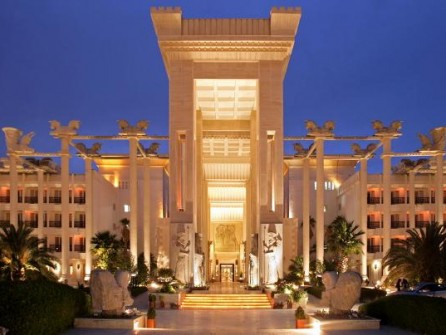 Dariush Grand Hotel is a unique hotel, it was built to look like Persepolis, a symbol of the glory and splendor of the ancient Persian civilization and the Persian Empire. The hotel was designed and developed by Iranian entrepreneur Hossein Sabet, who also owns and manages several tourist attractions and hotels in the Canary Islands. The hotel was renovated in 2003.

Dariush Grand Hotel is located at eastern sandy beaches of Kish Island. Dariush Grand Hotel has more than 200 rooms and classic suites, confirmed with the latest universal standards. All the rooms are equipped by air conditioning, satellite television, mini bar, direct dial phone, hairdryer. Dariush Hotel, 3 min drive from the fantastic clean shores of Kish and 5 min from the amazing Dolphin Park. It has 4 km distance from the airport.