Persian Fairytale

Have you ever dreamed of finding yourself in a real fairytale? Well, now you have this opportunity! During 2 weeks in Iran you will immerse yourself into the mysterious Oriental fairytale.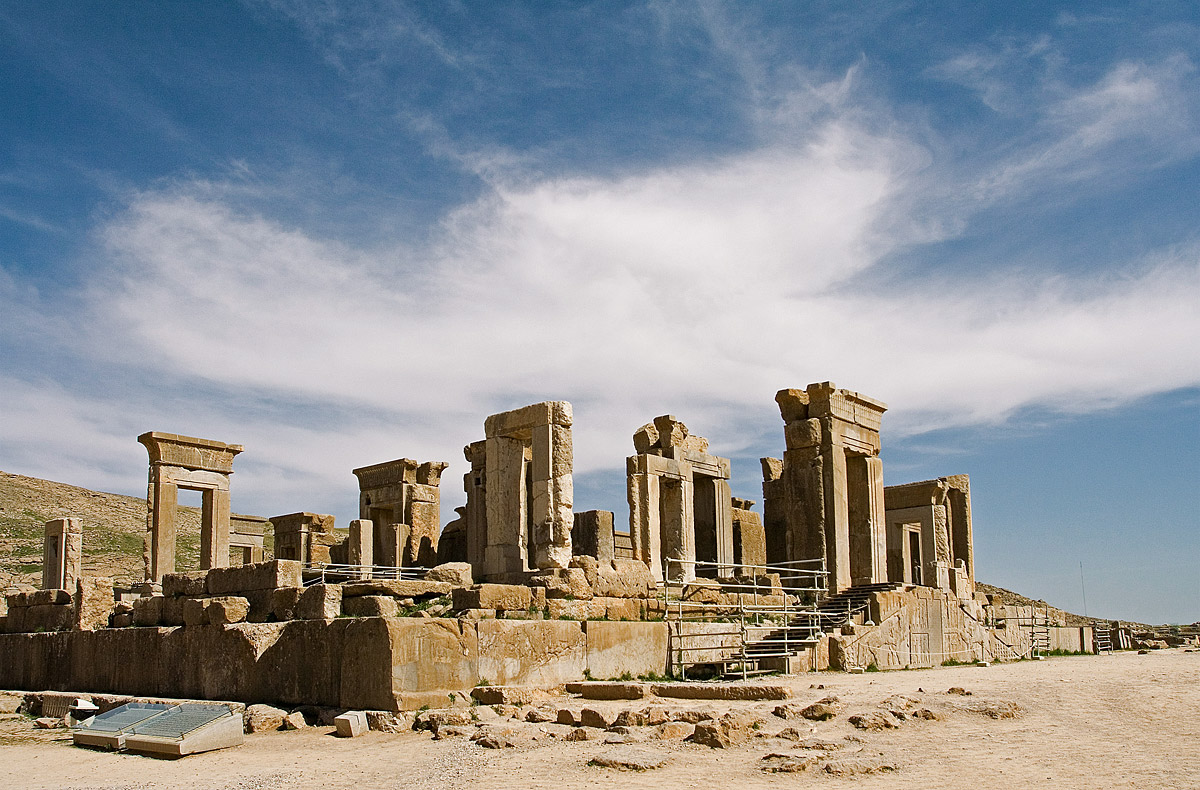 Route: Tehran – Kerman – Yazd – Shiraz – Persepolis – Esfahan – Tehran
Highlights
•Witness the most amazing jewels collection in the world at the National Jewels Museum
•Admire the splendor of the capital of Ancient Persia in Persepolis
•See "half of the world" in Esfahan
•Experience the life of cave dwellers in Meymand
•Meet Zoroastrians in Yazd
Day 1: Tehran. Arrival in Tehran. Meeting and assistance upon arrival as our representatives welcome you and escort you to your car, that will transfer you to Esteghlal Hotel 5* or similar. Relax after the long flight.
Day 2: Tehran. AM. Full-day guided tour of Tehran, exploring the historical centre of Tehran. You will visit National Museum, Golestan Palace and Grand Bazaar. Have lunch in a transitional restaurant. PM. Visit National Jewels Museum, Carpet Museum in Laleh Park. Dinner at the Persian restaurant with live music. Overnight .
Day 3 : Tehran – Kerman. AM. Transfer to Mehrabad airport and flight to Kerman. After checking in to Kerman Pars Hotel or similar, you'll have some free time to relax. PM. After lunch, we will set on the city tour, visiting Ganj Alikhan Complex, Jame Mosque, Moayedi Ice House, Moshtari-ye Moshtaq Ali Shah mausoleum, Sanati Museum Of Contemporary Art, Gonbad-e Jabaliye. Dinner & overnight at the hotel.
Day 4 : Kerman – Mahan (36 km) – Rayen (72 km) – Kerman. AM. AM. Today we will explore the outskirts of Kerman. The town of Mahan is well known for the tomb of the great Sufi leader Shah Ne'emat Ollah-e-Vali, as well as Shazdeh Garden (Prince Garden) and a historical caravanserai.
PM. Visit the medieval mudbrick castle of Rayen, as beautiful as the famous citadel in Bam (destroyed by earthquake in 2003). Drive back to Kerman,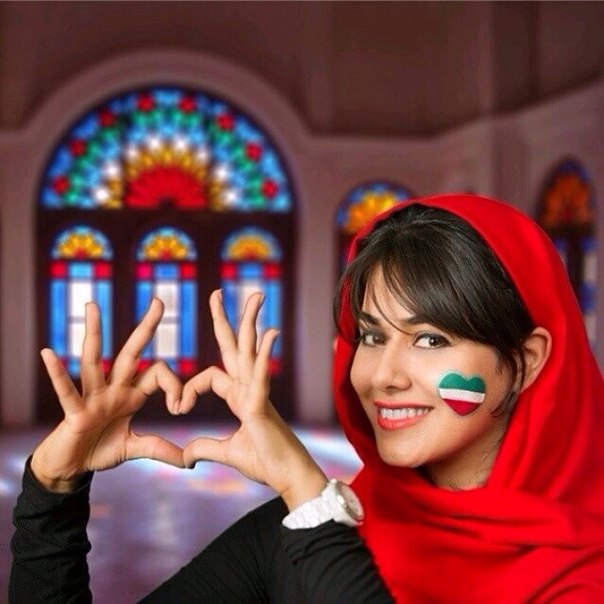 overnight hotel.
Day 5 : Kerman – Meymand (227 km) – Yazd (275 km). AM. Following a leisurely breakfast, ride out to the marvelous city of Yazd. En route visit the marvelous Meymand village, aka the village of troglodytes - cave dwellers. It has been continuously inhabited for 2,000 to 3,000 years making it one of Iran's four oldest surviving villages. PM. Drive on to Yazd. Check-in to Safayieh Hotel or similar. Overnight hotel.
Day 6 : Yazd. Full-day city tour in Yazd. You will discover Zoroastrian sights: the Towers of Silence, Fire Temple; see the peculiar mudbrick architecture featuring 'badgirs' and tiny alleys, the ancient air-conditioners; visit Amirchakhmagh complex, Jame Mosque, Eskandar Prison, Khan School. In the evening visit 'zoorkhaneh', a traditional Iranian gym. Overnight hotel.
Day 7 : Yazd – Pasargad (313 km) – Shiraz (133 km). AM. After breakfast drive to Shiraz, en route visiting of Pasargad (Cyrus Tomb). PM. Continue to Shiraz. Check-in to Homa Hotel or similar. overnight hotel.
Day 8 : Shiraz – Persepolis (60 km) – Shiraz. Excursion to Persepolis (Takht-e Jamshid), Necropolis (Naghsh-e-Rostam) and Naqsh-e Rajab (about 70 km per way). A visit to the ruins of the ancient city of Persepolis is one of the highlights of any trip to Iran. Persepolis is the best preserved of Persia's ruined cities and the finest legacy of the great Achaemenid Empire which ruled Persia between 559 and 330 BC. The most impressive features of the ruins are the splendid bas-reliefs, which adorn many of the staircases and palaces on the site and provide a rich treasure house of ancient history. At Necropolis you will find the tomb of the three powerful Achaemenian Kings carved into huge rocks overlooking one of the
oldest Zoroastrian fire temples. Drive back to Shiraz. Overnight hotel.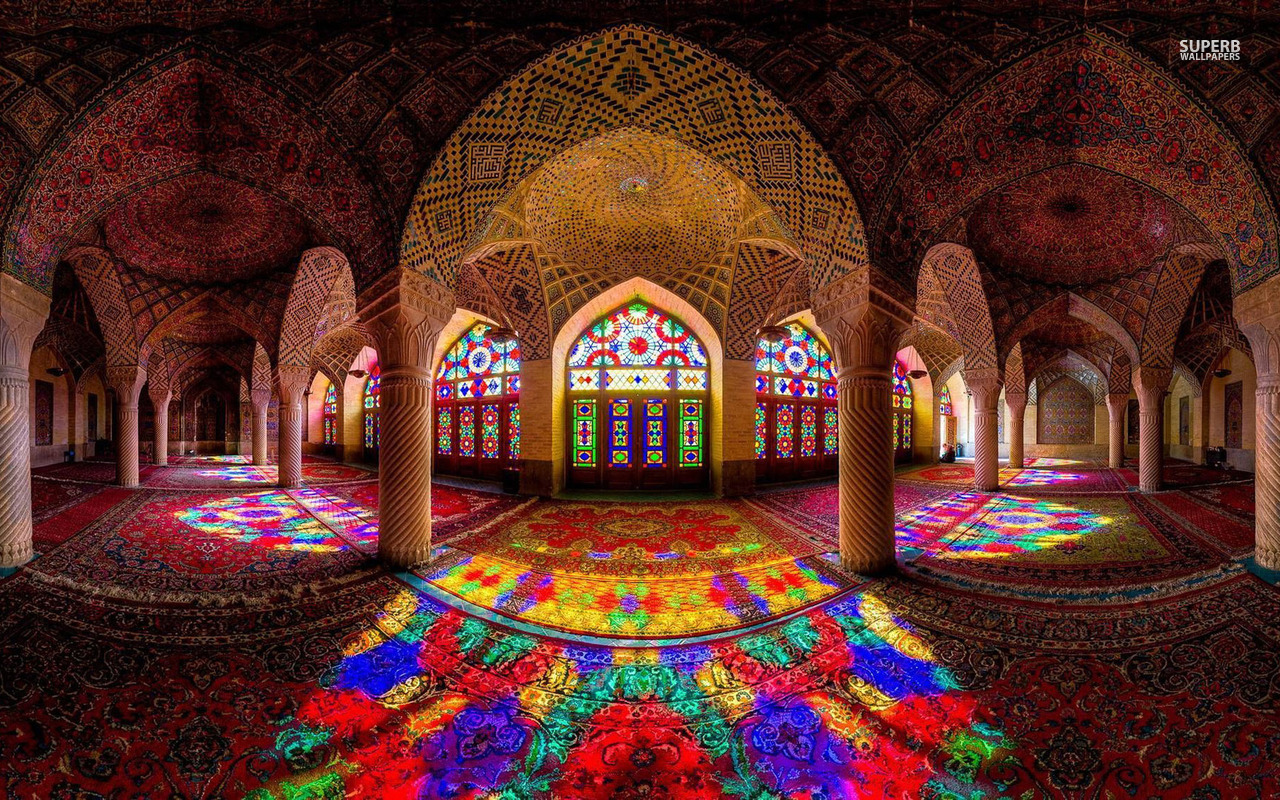 Day 9 : Shiraz. Full day tour in Shiraz, visiting Nasir-ol-Molk mosque with the its
beautiful stainglass windows, Saadi and Hafez tombs, Vakil Mosque, Bazaar & Bath, Karim Khan Citadel, Qoran Gate, Narenjestan Museum, overnight hotel.
Day 10 : Shiraz – Esfahan. AM. Half day tour in Shiraz visiting of Eram Garden, Shah Cheragh Masoleum. PM. Transfer to airport for flight to Isfahan. Check-in to hotel Aseman or similar. Overnight hotel.
Day 11: Esfahan. Full day tour in Isfahan, visiting of Emam Square, Emam Mosque, Sheik Lotfolah Mosque, Alighapou palace, Chehel Sotun Palace, Esfahan bazzar. At night see the beautiful historical bridges: Si-o-se Pol and Chubi. Dinner & Overnight. Overnight hotel.
Day 12 : Esfahan. City tour in Isfahan, visiting of Vank Cathedral, Menar Jonban (Shaking Minaret), Hasht Behesht Palace, Chahar Bagh School. Overnight hotel.
Day 13 : Esfahan – Abyaneh (172 km) – Kashan (85 km). AM. Drive to Kashan, en route visit Abyaneh village built with red clay. PM. Arrive at the beautiful city of Kashan. Visit Fin Garden and Borujerdi historical houses. Overnight in one of the historical houses: Ameriha historical house or similar.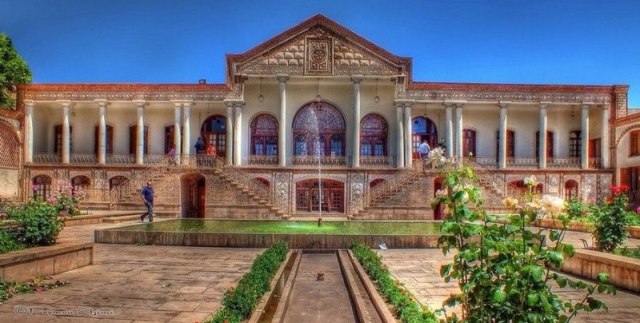 Day 14 : Kashan – IKA (207 km). Drive to IKA airport for departure flight
!We will offer you a price on your request
Email Us: info@iranjasminco.com