The Persian Gulf Adventure tour
Persian Gulf is a paradise for ecotourism and adventure. On this journey you will see the amazing mix of Arabic and Persian culture, unique landscape of Qeshm island, luxurious resorts on Kish island and many more. Qeshm is the largest island in the Persian Gulf. It is famous for the wide range of ecotourist attractions such as mangrove forests, Qeshm Geopark, caves and diving. You will enjoy the activities of your choice: snorkeling and scuba diving, jet skiing, diving cruises, water skiing, parasailing, pedal boating and windsurfing, just to name a few.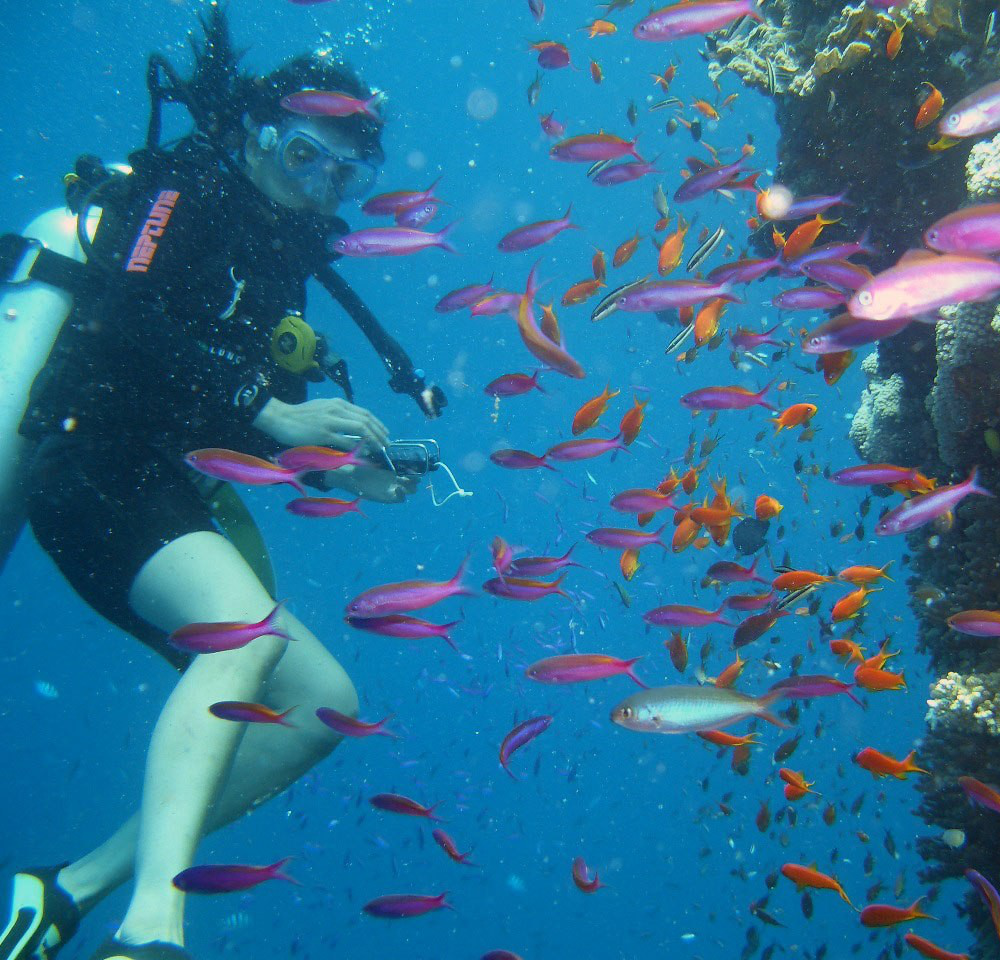 Tehran - Qeshm - Kish - Tehran
Day 1. IKA – Tehran. Arrival at IKA. Our guide will meet you and assist you on arrival. Transfer to the hotel of your choice.
Day 2. Tehran. Tehran is one of the biggest capitals of the Middle East, it's the city of contrasts, the place where East and West, traditions and modern technologies meet. AM: We will visit Sa'ad Abad, a palace built by Pahlavi dynasty in the north of Tehran. Nowadays it's a vast park with a dozen of museums scattered in its vicinity. You will see how the last Persian monarchs lived and also witness their collections of art. After that we will visit colorful Tajrish bazaar situated nearby and watch everyday life of Tehranis. PM: We will visit Darakeh district in the mountain. There're lots of authentic Persian restaurants, where citizens spend their free time, smoking shisha and eating kebabs. Hiking trails also start from here. Overnight at hotel.
Day 3. Tehran - Qeshm. Morning flight to Qeshm island and transfer to the hotel of your choice. Qeshm city tour: the ancient Portuguese castle, traditional bazaar and historical mosques. PM: A visit to a nearby village and tasting delicious sea food with local families. Overnight: hotel..
Day 4. Qeshm. Island tour of Qeshm including Chah Kooh Valley Geopark, Star Valley, Namakdan Salt Cave. We'll start from Star Valley, a beautifully surreal valley with untouched nature. Awesome spot to take photos and enjoy the serenity.
Namakdan salt dome is among natural attractions of Qeshm island, some mountains of Qeshm have turned into salt caves as a result of accumulation of sea water in deep fault and subsequent precipitation of salt. This cave is the longest salt cave in the world. It is 6850 meters long. According to recent researches, breathing in the caves may be useful for curing respiratory diseases.
The amazing Chahkouh pass will amaze all visitors with its corridors as well as surprising shapes on its walls. Chahkouh pass or ravine is located at Shahab district of Qeshm city and has 100 m deep. It is a display of sedimentary stones. Overnight: hotel.
Day 5. Qeshm. In the morning we will go to the north of the island to visit the unique mangrove forests. We'll get on a boat that will take us into the many water ways in the forest and will have the chance to watch birds. After that we'll drive to the port town Bandar-e Laft that was founded more than 2000 years old. The unique architectural features of the houses is their variously-sized "badgirs" (windtowers). Historical monuments in Laft include Naderi Castle, a square-shaped castle with four towers. Behind the castle, in a crater, 366 Tala (Golden) wells were dug for gathering the rainwater, one for each day of the leap year in Iran.
Day 6. Qeshm – Hengam - Qeshm. AM: Transfer to Hengam island by boat. The main sights of Hengam are the English harbor buildings along with the coal storage, the Portuguese shipwrecks, and aquatic animals such as turtles, dolphins, corals, and sharks. It's a perfect place for scuba diving. Transfer back to Qeshm. Overnight at hotel.
Day 7. Qeshm – Larak – Qeshm. AM: visit to Larak island for scuba diving. The waters around Larak Island are one of the most diverse coral reef areas in the environment of the Persian Gulf. There are 37 species of scleractinian corals identified around Larak Island. Transfer back to Qeshm. Overnight: Qeshm
Day 8. Qeshm – Kish. AM: flight to Kish island, transfer to the hotel of your choice. Free time or diving at Dariush Diving Center. Overnight: Kish
Day 9. Kish. Morning scuba diving in Dariush Diving Center, and a visit to the island attractions. Overnight: Kish
Day 10. Kish – Hendurabi – Kish. Diving or other water sport, alternatively free day at leisure. Overnight: Kish
Day 11. Kish – Tehran. Morning flight to Tehran, city tour in the historical centre. Visit Golestan Palace (UNESCO site), Grand Bazaar and National Museum. Free time and opportunity to buy souvenirs. Transfer to IKA for your flight.
We will offer you a price on your request
Email us : info@iranjasminco.com