Armenian monasteries of Iran

Armenian monasteries of Iran
Route: Tehran – Tabriz – Maku – Jolfa – Nordooz
Day 1. IKA-Tehran. We will have to book your hotel from 1 night before as the arrival is going to early in the morning. Meet and assistance services at the airport, transfer to the hotel of your choice. O/N hotel.
Day 2. Tehran. AM. We will explore the historical centre of Tehran: Golestan Palace, National Museum, Grand Bazaar. PM. Then we will visit Glass museum and with a short walk St. Mary church and finally Carpet Museums. Transfer back to hotel, O/N in Tehran.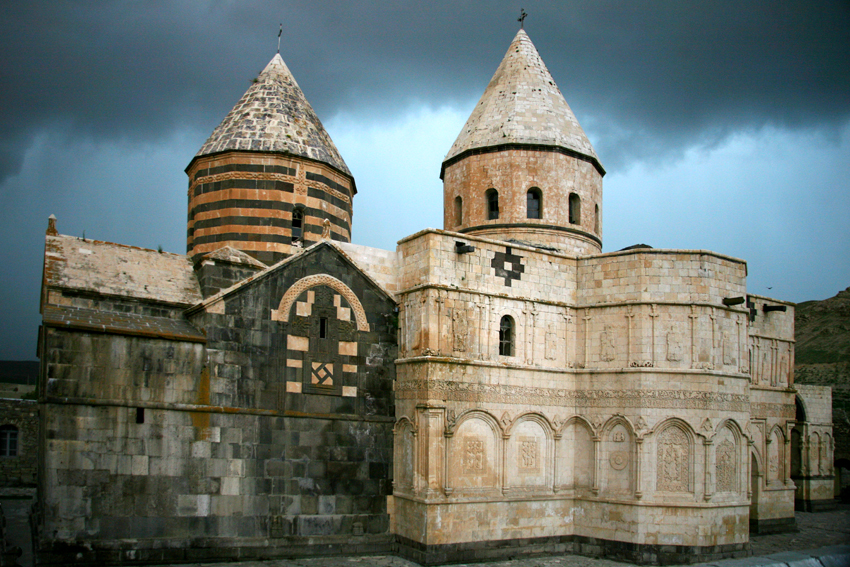 *Optional: welcome dinner in a Persian restaurant with traditional music.
Day 3 Tehran – Tabriz. AM. Transfer to Mehrabad Airport for morning flight to Tabriz. Tabriz city tour of Tabriz to visit Blue Mosque, Azerbaijan Museum, Golestan Park, Saat Tower and Arg. The spectacular Bazaar of Tabriz that is one of the oldest bazaars of the Middle East and the largest covered bazaar in the World (UNESCO World Heritage Site). It consists of several sub-bazaars, such as Amir Bazaar for gold and jewelry, Mozzafarieh in which you can find the most beautiful and luxurious carpets in Iran and even world, shoe bazaar, and many other ones for various goods. We'll finish at the beautiful El Goli park. O/N Tabriz.
Day 4. Tabriz – Maku. Early in the morning travel north to visit the Iranian church ZdorZdor. This monument built by St. Thaddeus in the 14th century (UNESCO World Heritage Site), and afterwards St. Thaddaeus church, known also as the Black Church (Ghara Kelisa), UNESCO World Heritage Site). O/N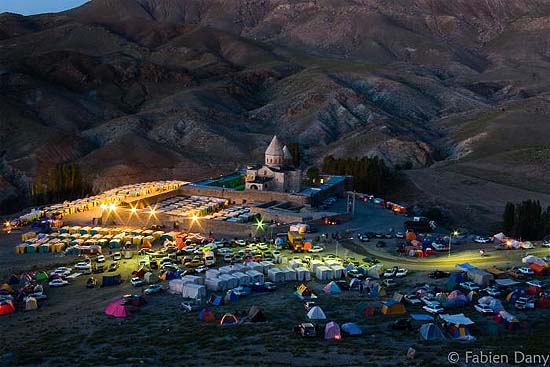 Maku.
Day 5. Maku – Jolfa – Nordooz. AM. Drive to St. Stepanus church (UNESCO World Heritage Site), at Jolfa county. A beautiful Armenian church which is nested in a deep valley near the river Aras. PM. Transfer to Armenian board at Nordooz (140 km)
We will offer you a price on your request
Email us : info@iranjasminco.com