Tehran Tour
Day 1. Arrival in Tehran. Meeting and assistance upon arrival as ourrepresentatives welcome you and escort you to your car, that will transfer you to the hotel of your choice. After the check-in you'll have some free time to relax after the flight.
Day 2. Full-day guided tour of Tehran, exploring the historical centre of Tehran. You will visit National Museum, Golestan Palace and Grand Bazaar. PM. Visit National Jewels Museum* and Reza Abbasi Fine Art Museum. Transfer to the hotel.
Day 3. Explore the north of the city. Visit Saad Abad** and Niavaran palaces, used by Persian shahs during summer. Take a glimpse at colourful Tajrish bazaar and take a walk at Darband/Darakeh rural districts, which are situated at the foot of the mountain and are a perfect place to relax with shisha and Persian tea. Transfer to the hotel.
Day 4. Visit Laleh Park, one of the oldest parks in Tehran. Carpet Museum and Modern Art Museum are located in the park. After that visit Tabiat Brigde (Nature), the largest pedestrian bridge in Iran. It connects two public parks, Talaghani park and Ab and Atash park, by spanning over Shahid Modarres, one of the major highways of the city.
Watch the sunset from Milad Tower, 435m, the sixth tallest tower in the world. Transfer to the hotel.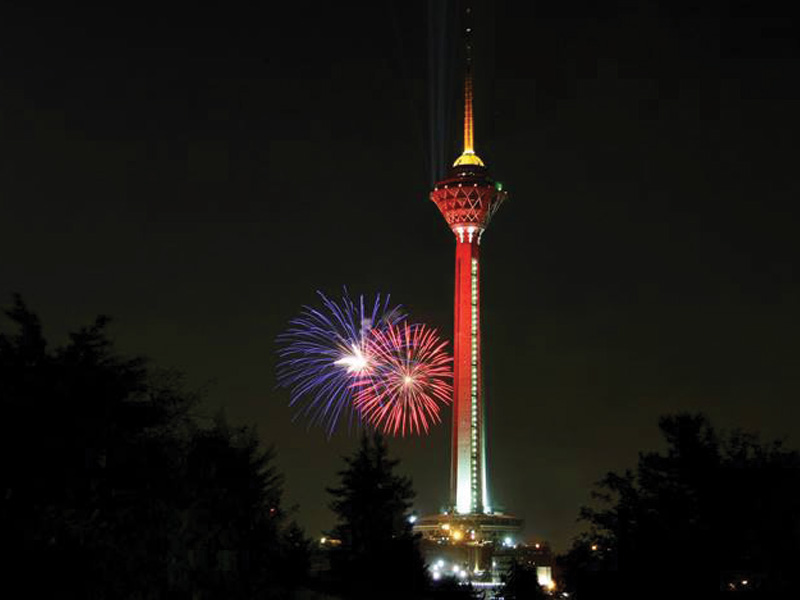 Optional: If any concerts are available on this day in Milad Concert Hall, we could arrange your visit.
Day 5. Optional tour to the holy city of Qom. AM. Drive to Qom 2-3 hours depending on traffic. Visit Holy Shrine of St. Fatima. It's a huge complex, a whole city for itself. After that visit Sohan shops. Sohan is a traditional Iranian saffron brittle toffee. It is primarily produced in the cities of Qom and Isfahan. Pilgrims and travelers to the holy city of Qom purchase it and take it to their cities as a gift it is known as the Gift of Qom. PM. On the way back to Tehran visit the shrine of Imam Khomeini, the Islamic Revolution leader. Transfer to the hotel.
Day 6. Transfer to the airport for the return flight back home
Email us : info@iranjasminco.com .