Kavir National Park Safari
Tehran – Kavir National Park – Khar Touran – Tehran
Day 1: Tehran. Arrival at IKA. Our representative will meet you on arrival, help you with all the formalities and transfer to the hotel. Overnight at hotel.
Day 2: Tehran – Kavir national park (152 KM). AM. After breakfast we check out and drive to Kavir national park towards Siahkouh. Before arriving to Kavir national Park, visit Qasre-Bahram and Eino Rashid Caravanserai. O/N camping.
· Kavir National Park is a protected ecological zone in northern Iran. It has an area of 4,000 square kilometers (1,500 mile²). The park is located 120 kilometers south of Tehran and 100 kilometers east of Qom, and it sits on the western end of one of Iran's two major deserts, the Dasht-e Kavir (Great Salt Desert). Siahkuh (Black Mountain), a large, semi-circular rock outcropping sits in roughly the park's center.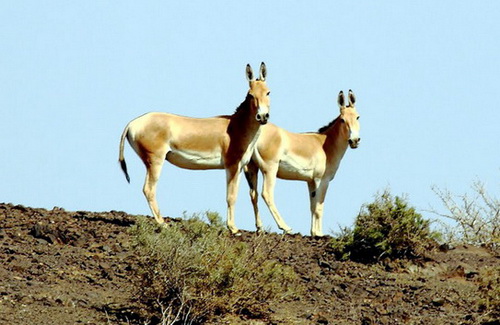 Day 3: Kavir National Park : Spend one more day at kavir national park. After breakfast trekking and enjoy sightseeing, viewing, picturing and filming the natural beauties at Kavir National Park.
· Wildlife species include jebeer gazelle (Gazella bennettii), goitered gazelle (Gazella subgutturosa), wild sheep (Ovis vignei), wild goat (Capra aegagrus), caracal (Felis caracal), hyena (Hyaena hyaena), cape hare (Lepus capensis), sand fox (Vulpes rueppellii), sand cat (Felis margarita), Indian crested porcupine (Hystrix indica), stone marten (Martes foina), MacQueen's bustard (Chlamydotis macqueenii), chukar partridge (Alectoris chukar) see-see partridge (Ammoperdix griseogularis), kestrel (Falco tinnunculus), sand grouse (Pterocles sp.), golden eagle (Aquila chrysaetos), griffon vulture (Gyps fulvus), bearded vulture or homa (Gypaetus barbatus), monitor lizard (Varanus griseus) and Persian horned viper (Pseudocerastes persicus persicus). Birds such as the flamingo (Phoenicopterus sp.), heron (Egretta sp.), crane (Grus sp.), goose (Anser sp.) and duck can be found in the Salt Lake and its surrounding wetlands located in the western part of the park. And Plant species: saxaul (Haloxylon sp.), tamarisk (Tamarisk sp.), bean caper (Zygophyllum fabago), wormseed (Artemisia cina), soda plant (Siedlitzia rosmarinus), poppy mallow (Calligonum sp.), seepweed (Suaeda sp.), camel's thorn (Alhagi persarum), wild Syrian rue (Peganum harmala), summer cypress (Kochia scoparia), ephedra (Ephedra sp.), mountain almond (Amygdalus scoparia) and wild pistachio (Pistacia atlantica).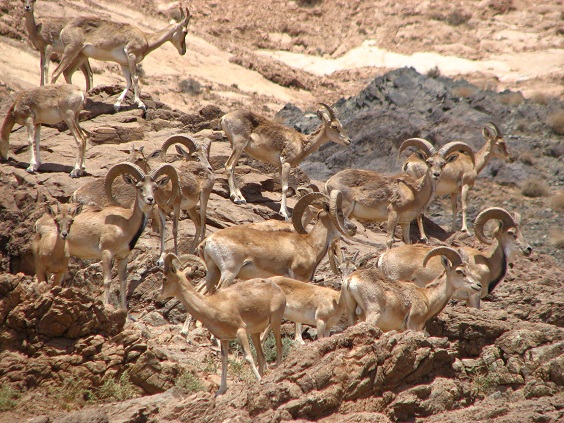 Day 4: Kavir national park – Khar Touran National Park (415 km). Early in the morning, after breakfast, drive to Khar Touran. Drive via Semnan, Damghan and Shahroud. En route visit the ancient town ofDamghan. Visit Tarikhaneh Mosque, the oldest mosque in Iran, which still preserves its original shape, and Tappeh Hessar, ruins of a castle from the Sassanids. It dates back to 4000 BCE when the Aryanssettled in the Iranian plateau.Overnight camping or rural house in Khar Touran
Day 5. Khar Turan: Spend One more day at Khar Touran. After breakfast trekking and enjoy sightseeing, viewing, picturing and filming the natural beauties. Khar Turan National Park with the size of 1.4 million ha it is the second largest reserve in Iran. It is home to one of the largest populations of the critically endangered Asiatic cheetah. There are about 12-15 of these charismatic cats in the National Park area. Occasional reports of females with cubs indicate a breeding and perhaps growing population. In addition, Khar Turan has the largest population of Persian onager and two species of gazelles, the goitered gazelle and the Indian gazelle, both in good numbers. There are also wild sheep and wild goats, Jebeer, Ibex, Urial Sheep. Overnight camping or rural house.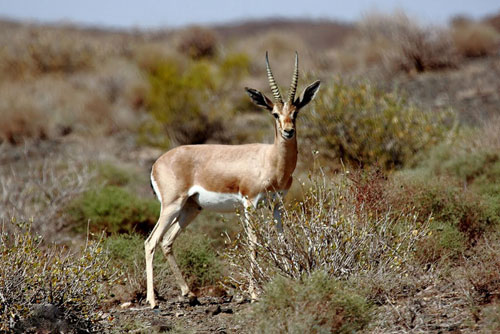 Day 6: Khar Touran - Tehran (404 km). After breakfast drive to Tehran and transfer to hotel for rest.
Day 7: Tehran and Depart. After breakfast you are free to depart at anytime.
Email us : info@iranjasminco.com