Safari Tours (Wildlife Tourism)
Safari Tours (Wildlife Tourism)
9 Days & 8 nights
Parvar-Khosh Yelagh-Salook-Sarigol
Arrival in Tehran. We will book your hotel from one night before, as the arrival is going to be early in the morning. Meeting and assistance upon arrival as our representatives welcome you and escort you to your car, that will transfer you to the hotel . It's time to relax after the flight.
Day1: Tehran, Semnan (360Km), after late breakfast we will head to visit Parvar Game Reserve. PM. Arrive at the beautiful Gust house in Parvar. Relax in the authentic atmosphere before tomorrow's adventure.
Day 2,3: Parvar-Semnan Area (35 Km), An early morning drive to Parvar region gives us time to climb up slopes of these forested mountains in search of the endemic Hyrcanian Tit, watching wild boar, Iranian Ibex, Red Urial, hyrcanian Tit, Radde's Accentor, Plain Leaf warbler, Rufous-Tailed Wheatear, Grey-necked Bunting, Caspian Snowcock, Eurasian Crag martin, white-throated Robin, Black redstart. O/N.
Day 4: Semnan-Khosh yelagh (267 Km)-shahroud (200 Km) Located in Semnan and Golestan province, this beautiful 150057 ha region was designated protected area in 1967 and later wildlife refuge in 1975. The altitude range of 1097 to 2882 m and mean annual precipitation and temperature of 200-600 m and 8-12 C, respectively have resulted warm arid and temperate sub-humid climates. High diversity of ecosystems including mountainous Hyrcanian forests as well as arid plains has given the region a highly valuable biodiversity.
In addition to the beautiful landscapes in Gol-e Sorkh valley, Zardabeh Plain and Olang forests close observation of red deer and roe deer in the dens northern forests. Visiting the habitats of red deer and houbrara buastard in the southern desert lands as well as high biodiversity of the region have altogether promoted tourist and research activities in the area.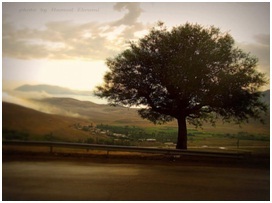 Day 5: Khosh yelagh-Esfarayan(North khorasan) (230 Km), Leave khoshyelagh. Arrive to the protected area of Sarigol Protected area and Salook national park. O/N.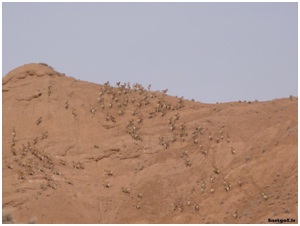 Day 6,7: salook-sarigol, viewing and picturing/filming habitats and herbs of Ibex, Moutlon, Wild Bear and with a bit of luck Leopard.O/N.
Day8: Sarigol-Teharn , Drive towards Tehran through Firouzkouh en route visit Kiasar and Savad Kooh Forests, these vicinities are variable in respect to the landscape, due to the presence of a number of forest valleys, majestic hills, rural settlements (in the heights), ancient castles, rivers, springs, meadows and scattered wheat fields can all be accounted for as areas of interest. The dense forest of Haft Khal and its large spring glows like a jewel in the midst of these forests, and can be said to be one of the most attractive forests not only in this province but so in Iran, then visit Veresk Bridge which was constructed during the reign of Reza Shah, on the Veresk River in the vicinity of Savad Kooh. During World War II, it was reputedly known as the Pol-e-Piroozi, or the bridge of victory. The bridge is at an elevation of 110 m. and its arch measures 66 m. in length. The same is one of the master pieces of engineering to do with the railway track in northern Iran. Lunch in on the way. O/N.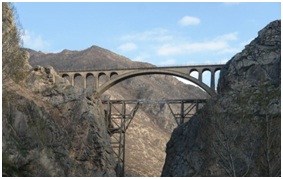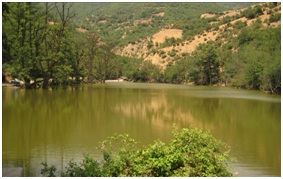 Day 9: flight back to destination.
Email us : info@iranjasminco.com