9-Day Trip to PERSIA!
9-Day Trip to PERSIA!
Day 1
We will book your hotel from 1 night before
as the arrival is going to be early morning.
AM. Arrive in Tehran early morning, our representative will meet & assist you on your arrival, Drive to Talesh, En route we will visit Gilan Museum of Rural Heritage near the city of Rasht. It is a unique eco-museum that has been constructed in order to show the hidden corners of Gilaki and Talesh people's culture and lifestyle to the tourists from all around the world.
we will continue on to Sepidar hotel apartment.Get rest in hotel apartment in Talesh, Overnight.
Day 2
AM: Early in the morning we'll set off for the town of Lahijan, famous for its tea plantations. We will use cable way to get on the very top of hill and enjoy the breathtaking scenery of the Caspian Sea and the mountains. You will see how they grow Iranian tea. PM: We will continue to Anzali port. We'll get on the boat to enjoy the beauties of Anzali Lagoon. Overnight at Sepidar hotel apartment.
Day 3
AM: After breakfast we will go to Rudkhan, a brick and stone medieval castle, built during the Seljuk Dynasty (224-661 AD) by followers of the Ismaili sect. It's set high up in the mountains amidst lush forests, almost unassailable. We'll enjoy a pleasant walk uphill that leads to the castle. PM: We'll continue on to the village of Masuleh famous for its unique architecture and breathtaking mountain views. The houses have been built into the mountain and are interconnected. Courtyards and roofs both serve as pedestrian areas similar to streets. Masuleh does not allow any motor vehicles to enter, due to its unique layout. Overnight at Sepidar hotel apartment.
Day 4
After breakfast drive to Rasht to fly to Tehran via Ziabar road.
Transfer from Mehrabad airport in Tehran to Hotel and half day city tour in Tehran: Tabiat bridge, Ab o Atash park.
Dinner at Traditional restaurants in Darband or Darake ( Optional ). Overnight.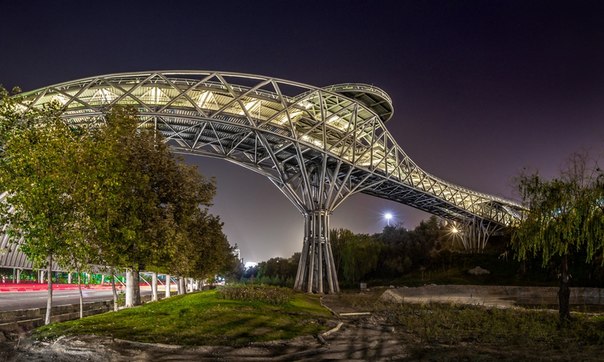 Day 5
After breakfast, we proceed on a
guided tour, exploring the north of Tehran. You will visit Saad Abad complex and Tajrish Bazaar and Imam zadeh Saleh. Transfer to the airport, flight to Shiraz. Transfer to the hotel of your choice upon arrival. Overnight.
Day 6
AM. After breakfast, ride out to
the ancient capital Persepolis and the kings' tombs at Naqsh-e Rostam. After lunch, return to Shiraz to visit the Tomb of Hafez and the Holy Shrine of Shah-e Cheragh (King of Light). Overnight.
Day 7
AM visit of Eram Garden & Shopping in the
Bazaar. After lunch visit Hamzeh Mosque. Transfer to Airport to fly to Isfahan. Upon arrival transfer to
hotel. Overnight.
Day 8
AM visit Chehel Sotun Palace (Forty Pillars), Vank Cathedral. Lunch in a local restaurant (optional)
After lunch visit Imam Square including Imam Mosque, Ali Qapu Palace & Lotfollah Mosque , Overnight
Day 9
Drive to IKA airport of Tehran via Kashan en rout we will visit Fin Garden and Borujerdi House .
After arrival transfer to departure hall.