Central Iran and Northern Iran in 21 Days

Route: Tehran – Kerman – Yazd – Shiraz – Persepolis – Esfahan – Kashan – Tehran – Rasht – Masouleh –Ardebil – Sarein – Tabriz – Tehran
Day 1: Tehran. Arrival in Tehran at 23:45 by Turkish Airlines TK898. Meeting and assistance upon arrival as ourrepresentatives welcome you and escort you to your car, that will transfer you to Esteghlal Hotel 5* or similar. Relax after the long flight.
Day 2: Tehran. AM. Full-day guided tour of Tehran, exploring the historical centre of Tehran. You will visit National Museum, Golestan Palace and Grand Bazaar. Have lunch in a transitional restaurant. PM. Visit National Jewels Museum, Carpet Museum in Laleh Park. Welcome dinner at the Persian restaurant with live music. Overnight at Esteghlal Hotel 5* or similar.
Day 3: Tehran – Kerman. AM. Transfer to Mehrabad airport and flight to Kerman. After checking in to Kerman Pars Hotel or similar, you'll have some free time to relax. PM. After lunch, we will set on the city tour, visiting Ganj Alikhan Complex, Jame Mosque, Moayedi Ice House, Moshtari-ye Moshtaq Ali Shah mausoleum, Sanati Museum Of Contemporary Art, Gonbad-e Jabaliye. Dinner & overnight at the hotel.
Day 4: Kerman – Mahan (36 km) – Rayen (72 km) – Kerman. AM. AM. Today we will explore the outskirts of Kerman. The town of Mahan is well known for the tomb of the great Sufi leader Shah Ne'emat Ollah-e-Vali, as well as Shazdeh Garden (Prince Garden) and a historical caravanserai.
PM. Visit the medieval mudbrick castle of Rayen, as beautiful as the famous citadel in Bam (destroyed by earthquake in 2003). Drive back to Kerman, overnight hotel.
Day 5: Kerman – Meymand (227 km) – Yazd (275 km). AM. Following a leisurely breakfast, ride out to the marvelous city of Yazd. En route visit the marvelous Meymand village, aka the village of troglodytes - cave dwellers. It has been continuously inhabited for 2,000 to 3,000 years making it one of Iran's four oldest surviving villages. PM. Drive on to Yazd. Check-in to Safayieh Hotel or similar. Overnight hotel.
Day 6: Yazd. Full-day city tour in Yazd. You will discover Zoroastrian sights: the Towers of Silence, Fire Temple; see the peculiar mudbrick architecture featuring 'badgirs' and tiny alleys, the ancient air-conditioners; visit Amirchakhmagh complex, Jame Mosque, Eskandar Prison, Khan School. In the evening visit 'zoorkhaneh', a traditional Iranian gym. Overnight hotel.
Day 7: Yazd – Pasargad (313 km) – Shiraz (133 km). AM. After breakfast drive to Shiraz, en route visiting of Pasargad(Cyrus Tomb). PM. Continue to Shiraz. Check-in to Homa Hotel or similar. overnight hotel.
Day 8: Shiraz – Persepolis (60 km) – Shiraz. Excursion to Persepolis (Takht-e Jamshid), Necropolis (Naghsh-e-Rostam)and Naqsh-e Rajab (about 70 km per way). A visit to the ruins of the ancient city of Persepolis is one of the highlights of any trip to Iran. Persepolis is the best preserved of Persia's ruined cities and the finest legacy of the great Achaemenid Empire which ruled Persia between 559 and 330 BC. The most impressive features of the ruins are the splendid bas-reliefs, which adorn many of the staircases and palaces on the site and provide a rich treasure house of ancient history. At Necropolis you will find the tomb of the three powerful Achaemenian Kings carved into huge rocks overlooking one of the oldest Zoroastrian fire temples. Drive back to Shiraz. Overnight hotel.
Day 9: Shiraz. Full day tour in Shiraz, visiting Nasir-ol-Molk mosque with the its beautiful stainglass windows, Saadi and Hafez tombs, Vakil Mosque, Bazaar & Bath, Karim Khan Citadel, Qoran Gate, Narenjestan Museum, overnight hotel.
Day 10: Shiraz – Esfahan. AM. Half day tour in Shiraz visiting of Eram Garden, Shah Cheragh Masoleum. PM. Transfer to airport for flight to Isfahan. Check-in to hotel Aseman or similar. Overnight hotel.
Day 11: Esfahan. Full day tour in Isfahan, visiting of Emam Square, Emam Mosque, Sheik Lotfolah Mosque, Alighapou palace, Chehel Sotun Palace, Esfahan bazzar. At night see the beautiful historical bridges: Si-o-se Pol and Chubi. Dinner & Overnight. Overnight hotel.
Day 12: Esfahan. City tour in Isfahan, visiting of Vank Cathedral, Menar Jonban (Shaking Minaret), Hasht Behesht Palace, Chahar Bagh School. Overnight hotel.
Day 13: Esfahan – Abyaneh (172 km) – Kashan (85 km) - Tehran. AM. Drive to Tehran, en route visit Abyaneh village built with red clay. Arrive at the beautiful city of Kashan. Visit Fin Garden and Borujerdi historical houses. Overnight in one of the historical houses: Ameriha historical house or similar. PM. Continue on to Tehran. Check-in to Esteghlal Hotel 5* or similar.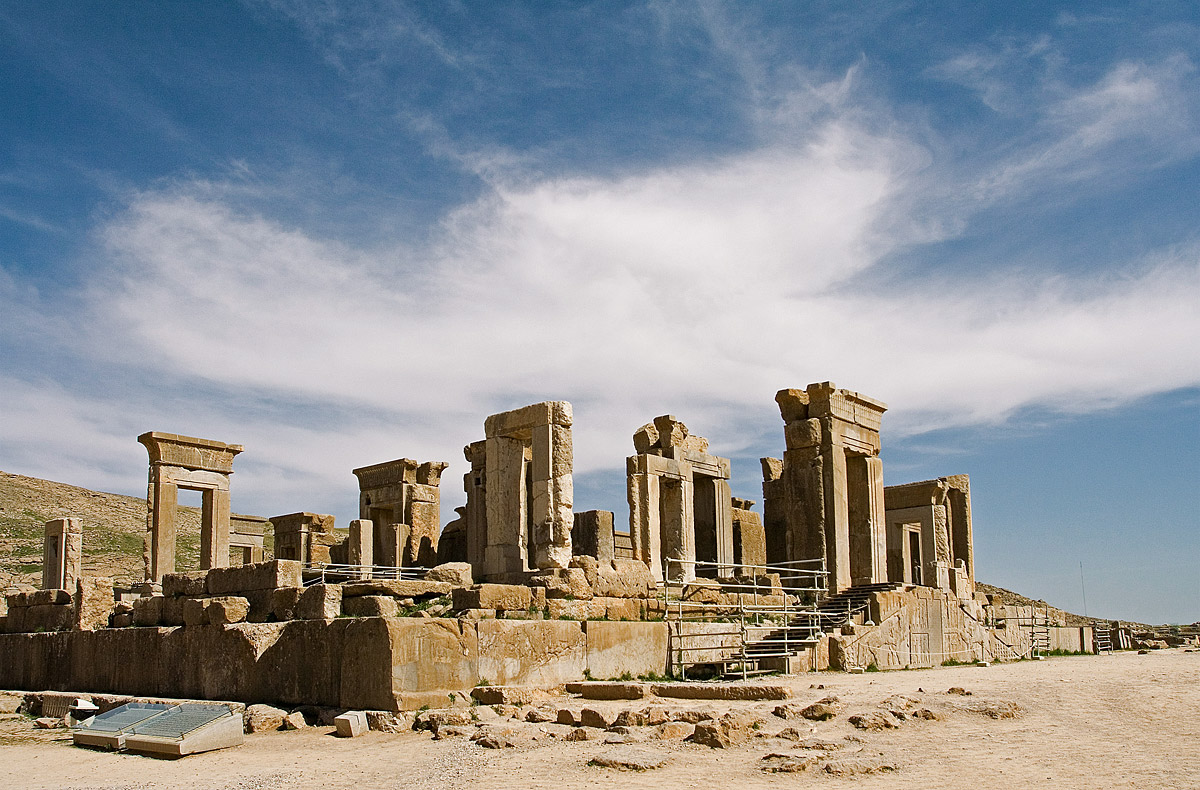 Day 14: Tehran – Rasht (330 km). AM. After breakfast we will head to the north of Iran, to the
e Caspian region. En route we will visit Gilan Museum of Rural Heritage near the city of Rasht. It is a unique eco-museum that has been constructed in order to show the hidden corners of Gilaki people's culture and lifestyle to the tourists from all around the world. Arrive in Rasht. Check-in to Kadoos Hotel or similar.
Day 15: Rasht – Lahijan – Anzali – Rasht. AM: Early in the morning we'll set off for the town of Lahijan, famous for its tea plantations. We will use cable way to get on the very top of hill and enjoy the breathtaking scenery of the Caspian Sea and the mountains. You will see how they grow Iranian tea. PM: We will continue to Anzali port. We'll get on the boat to enjoy the beauties of Anzali Lagoon. It is home to both the Selke Wildlife Refuge and the Siahkesheem Marsh,it is known as a good place for bird watching with some 78 species of birds living in the area. Overnight in Rasht.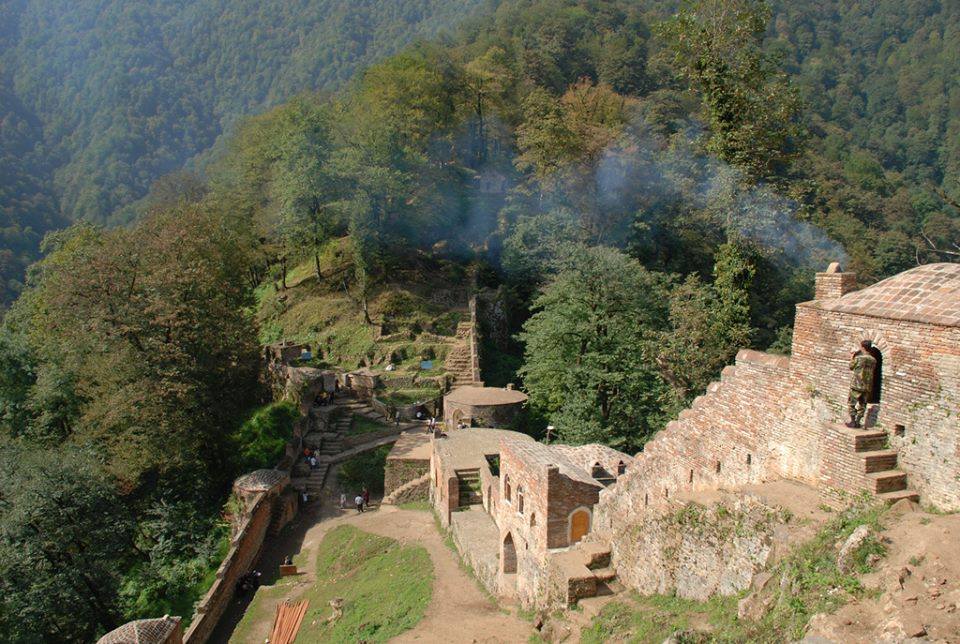 Day 16: Rasht – Rudkhan – Masouleh – Rasht. AM: After a hearty breakfast we will go to Rudkhan, a brick and
stonemedieval castle, built during the Seljuk Dynasty (224-661 AD) by followers of the Ismaili sect. It's set high up in the mountains amidst lush forests, almost unassailable. We'll enjoy a pleasant walk uphill that leads to the castle.
PM: We'll continue on to the village of Masuleh famous for its unique architecture and breathtaking mountain views. The houses have been built into the mountain and are interconnected. Courtyards and roofs both serve as pedestrian areas similar to streets. Masuleh does not allow any motor vehicles to enter, due to its unique layout.
Day 17: Rasht – Ardebil (255 km) – Sarein (30 km). AM: We say goodbye to the hospitable people of Gilan and move to the historical city of Ardebil. En route we'll pass through the picturesque Heyran road. The city tour includes the complex of Sheikh Safi-ad-din Ardabili, a UNESCO Heritage Site, local bazaar and Shorabil lake. PM: Drive to Sarein, a town famous for its thermal springs that cure many diseases. Overnight at Laleh Hotel Sarein 4* or similar.
Day 18: Sarein – Tabriz (201 km). AM. Drive to Tabriz. Check-in to El-Goli Pars Hotel or similar. Tabriz city tour: visit Blue Mosque, Azerbaijan Museum, Golestan Park, Saat Tower and Arg. The spectacular Bazaar of Tabriz that is one of the oldest bazaars of the Middle East and the largest covered bazaar in the World (UNESCO World Heritage Site). It consists of several sub-bazaars, such as Amir Bazaar for gold and jewelry, Mozzafarieh in which you can find the most beautiful and luxurious carpets in Iran and even world, shoe bazaar, and many other ones for various goods. We'll finish at the beautiful El Goli park. O/N Tabriz.
Day 19: Tabriz – Kandovan (60 km)– Tehran. AM. Visit the mysterious thirteenth century village of Kandovan, 60 km away from Tabriz. It is the region where the predecessors of the Persians and the Medes first entered recorded history in a 844 BCE Assyrian inscription, and the region that is central to the start of the second phase of Zoroastrian history. What makes Kandovan village so unique is that many of its homes have been made in caves located in cone-shaped, naturally formed compressed volcanic ash formations that make the landscape look like a gigantic termite colony. This method of dwelling makes the residents modern-age cave dwellers or troglodytes. Drive back to Tabriz. Get some rest before the flight back home. O/N Tabriz.
Day 20: Tabriz. Drive to the airport for departure flight TK883 at 05:30
We will offer you a price on your request
Email us : info@iranjasminco.com