Iran Classic Tour

Tehran – Shiraz – Persepolis – Esfahan – Kashan – Tehran
Email Us:
Highlights:
Admire the splendor of the capital of Ancient Persia in Persepolis

See "half of the world" in Esfahan

Visit 6 UNESCO sites in a week!

Get lost in dazzling Persian bazaars

Feel the vibe of Tehran, the city where traditions and modernity meet

Arrival in Tehran. We will book your hotel from 1 night before, as the arrival is going to be early in the morning. Meeting and assistance upon arrival as our representatives welcome you and escort you to your car, that will transfer you to the hotel .It's time to relax after the flight.
Day 1: Tehran.AM.Following a late breakfast, we will continue on to the guided tour, exploring the historical centre of Tehran. We will visit Golestan Palace, National Museum and Grand Bazaar. PM. Visit Carpet Museum in the beautiful Laleh Park. One of the oldest and most important carpets, available in this museum, is called 'Sangeshku' that carpet dates back to Safavid era. After that take a walk in the park and enjoy the local vibe. Transfer to the hotel.
Golestan Palace (UNESCO WORLD HERITAGE)

National Museum

Grand Bazaar

Carpet Museum

Laleh Park
Day 2: Tehran – Persepolis (60 km) – Shiraz. AM. After breakfast we check out and head to the domestic airport for a short flight to Shiraz (1H30). We proceed on a tour to Persepolis. A visit to the ruins of the ancient city of Persepolis is one of the highlights of any trip to Iran. Persepolis is the best preserved of Persia's ruined cities and the finest legacy of the great Achaemenid Empire which ruled Persia between 559 and 330 BC. The most impressive features of the ruins are the splendid bas-reliefs, which adorn many of the staircases and palaces on the site and provide a rich treasure house of ancient history. At Necropolis you will find the tomb of the three powerful Achaemenian Kings carved into huge rocks overlooking one of the oldest Zoroastrian fire temples. PM. Drive back to Shiraz. Visit Hafez Tomb, the most beloved Persian poet, and watch locals .recite his poems and relax in the park beside the tomb. Transfer to the hotel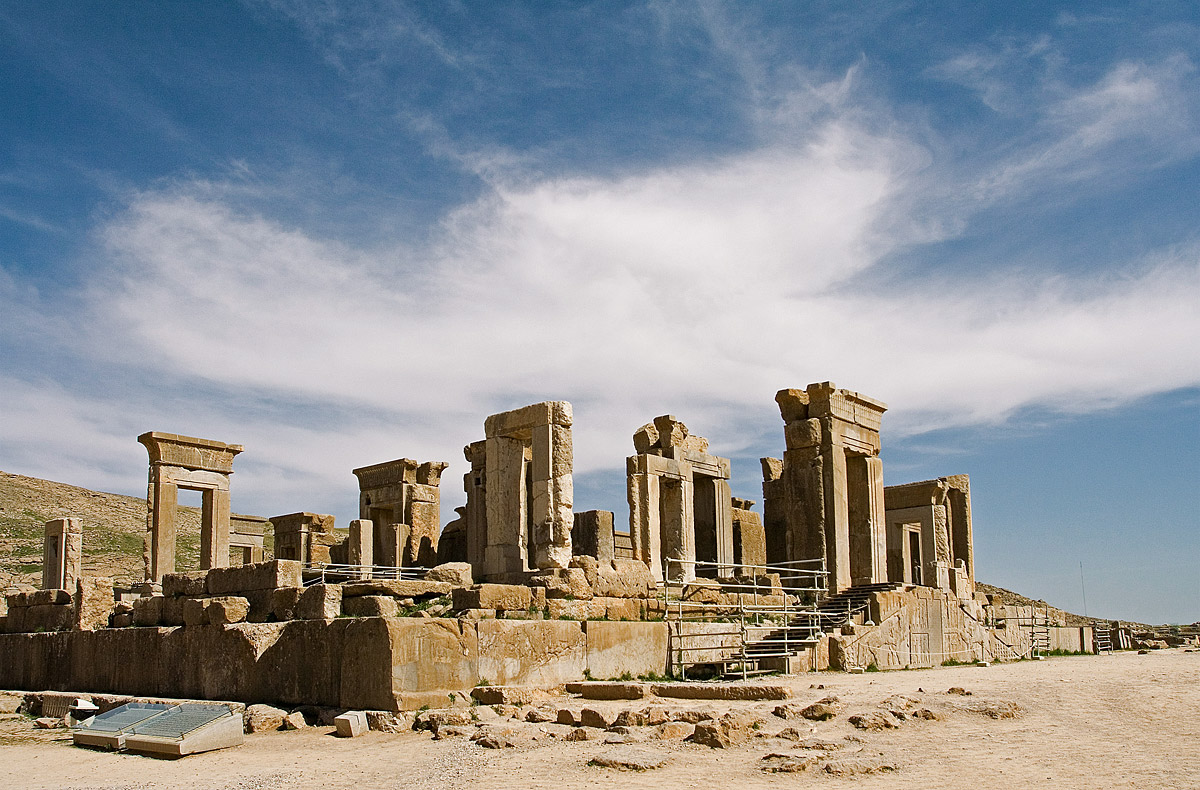 Persepolis Complex (UNESCO Site)

Necropolis (Naqsh-e Rajab & Naqsh-e Rostam)

Tomb of Hafez
Day 3: Shiraz. AM. Known for its splendid gardens, exquisite mosques and famous poets we continue touring the sites of this famous city. We'll start with Nasir-ol-Molk mosque with the its beautiful stainglass windows, and continue on to the charming Narengestan Garden with its historical house, Karim Khan Citadel. PM. Vakil Mosque & Bazaar and in the evening visit Shah Cheragh Masoleum adorned with numerous pieces of mirrors. Transfer to the hotel.
Karim Khan Citadel

Narengestan Garden and Museum

Vakil Mosque & Bazzar

Nasir-ol-Molk Mosque

Shah Cheragh Masoleum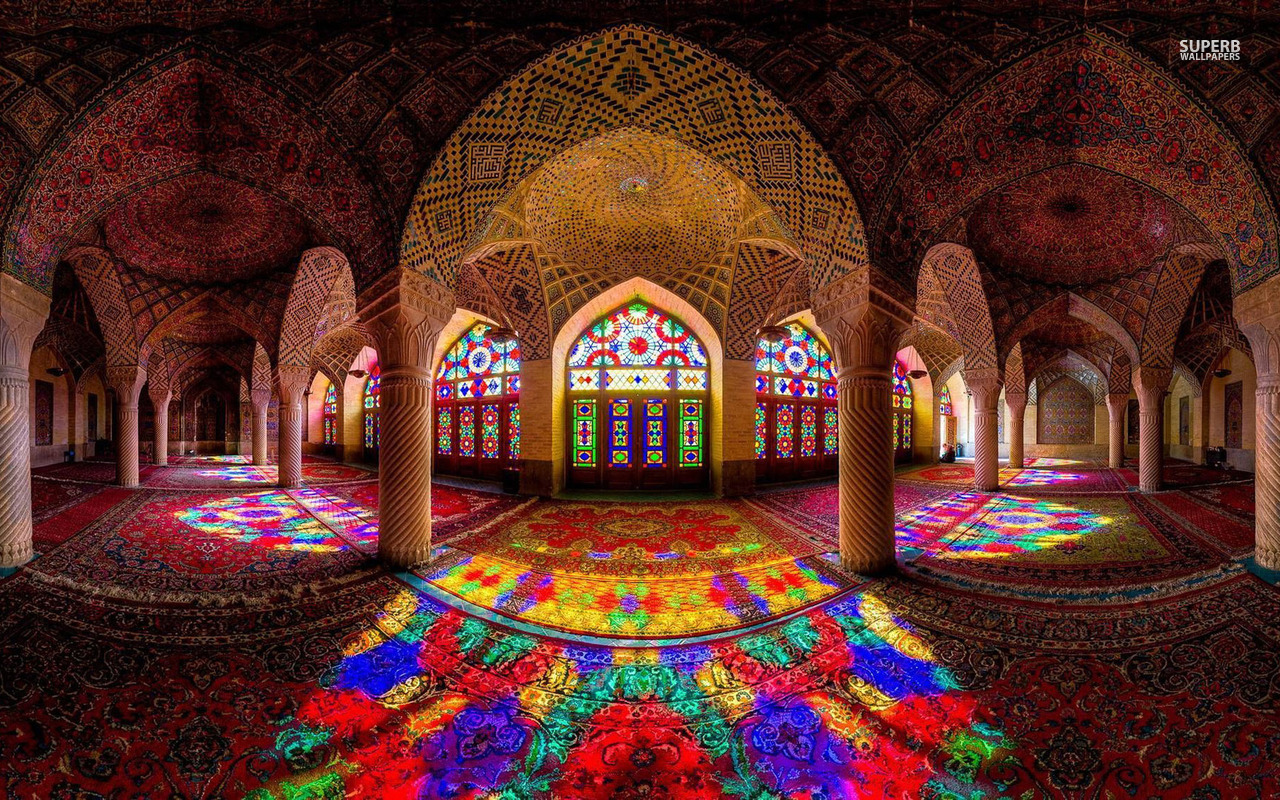 Day 4: Shiraz – Pasargadae – Isfahan (490 km). AM. A short drive first takes us to the ruins of Pasargadae with the famous Cyrus Tomb. PM. Continue on to Isfahan, one of the most beautiful cities in the Islamic world. This city is renowned not only for the abundance of great historical monuments. Iranians call Isfahan Nesf-e Jahan ('half of the world'), hinting that visiting this city is like seeing half of the world. After checking into the hotel . we can visit Isfahan famous bridges and stroll along the riverside at sunset.

Pasargadae – Tomb of Cyrus (UNESCO Site)

Zayandeh River Bridges in Isfahan (Si-o-seh & Khaju Bridges)
Day 5: Isfahan. AM. Full day tour in Isfahan: we'll start from Naghshe Jahan Square with Emam Mosque, Sheik Lotfollah Mosque & Alighapou palace, continue on to Chehel Sotun Palace. PM. Visit the stunning Vank Cathedral. After that some free time to wander around and learn how to bargain at Isfahan historical bazaar. (B)
Naghshe Jahan (Imam) Square (UNESCO Site)

Ali Qapu Palace, Imam Mosque & Sheikh Lotfollah Mosque

Chehel Sotun Palace (UNESCO Site)

Vank Cathedral

Old Isfahan Bazaar
Day 6: Isfahan – Kashan – Tehran (458 km). AM. On the way back to Tehran we stop in Kashan for a tour of this historic city that dates back over 6000 years. Visit Fin Garden, Borujerdi historical house & Agha Bozorg Mosque. PM. Arrival in Tehran,IKA airport relax in hotel.
Fin Garden (UNESCO Site)

Borujedi Traditional House

Agha Bozorg Mosque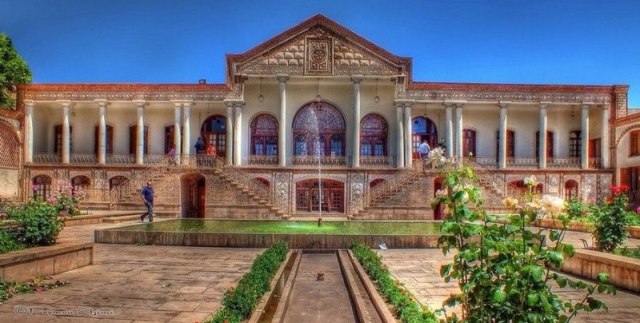 Day 7: Tehran and Depart. Early in the morning transfer to the airport for departure flight.)
Write to info@iranjasminco.com for more details.